Regular price
$25.00
Sale price
Unit price
per
Descrição

A non-comedogenic moisturizing facial oil that enhances the benefits of creams and serums. It also helps to make foundations and concealers more emollient. BT Oil has a silky feel, is easy to spread and is quickly absorbed, leaving the skin soft, nourished and hydrated.

Non-comedogenic formula
Helps and enhances the benefits of creams and serums
Can be mixed into foundations and concealers to make them more emollient
Silky sensorial, easy to spread and quickly absorbed into the skin
Cotton Oil present in the formula provides softness, hydration and moisture balance to the skin
Rosehip Oil has antioxidant action, helping the synthesis of collagen and elastin. Promotes greater nutrition
Cherry Blossom Oil is rich in vitamins that have nourishing and antioxidant action.
The Sunflower Oil present in the formula helps to create a protective barrier, which prevents the skin from drying out.
Grape Seed Oil is responsible for improving tissue elasticity and restoring skin collagen
The formula contains Cherry Blossom Extract, a powerful antioxidant that combats glycation, a process that causes the skin to lose elasticity and tone.
Cherry Blossom Extract is also responsible for suppressing the appearance of blemishes, in addition to having anti-inflammatory and calming effects.
View full details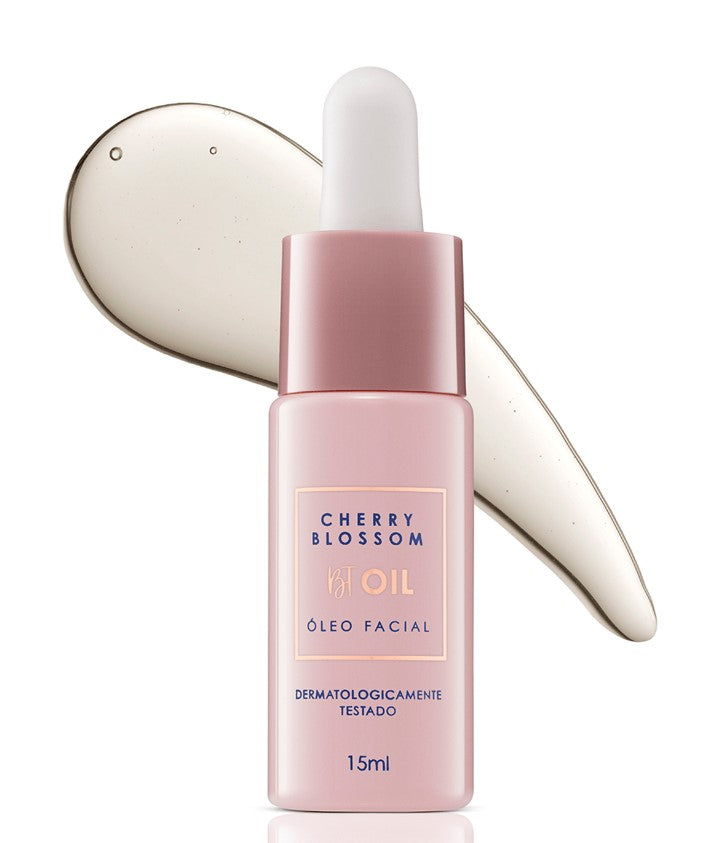 Free shipping on purchases over $300
Up to 4 interest-free installments with Klarna
Exclusive advantages at Club BM