Regular price
$44.00
Sale price
Unit price
per
Descrição

SHIELDING by Catharine Hill in partnership with Pri Lessa.

This product came to revolutionize the resistance of your makeup, and was developed by our team of experts and Pri. Together, we found the ideal formula to provide practicality and durability in any skin category, makeup and temperature. With the use of the product, your makeup immediately becomes waterproof. Angel Magic can also be used to dilute and recover dried out products. Too good, right?

We have separated 6 reasons for you to start using the new Angel Magic shielding right now:

1) It is not oily

2) Serves as a diluter

3) Serves as a makeup fixer

4) Makes the foundation more fluid

5) Makes makeup waterproof

6) Can be used on all skin types

Furthermore, it is moisturizing, Cruelty Free and Vegan. Maximum effect with minimum product!

How to use: Apply with your hands or with a brush on the skin before applying makeup, to ensure waterproof and long-lasting makeup. In products, dissolve a few drops in the product and mix to obtain the desired texture.
View full details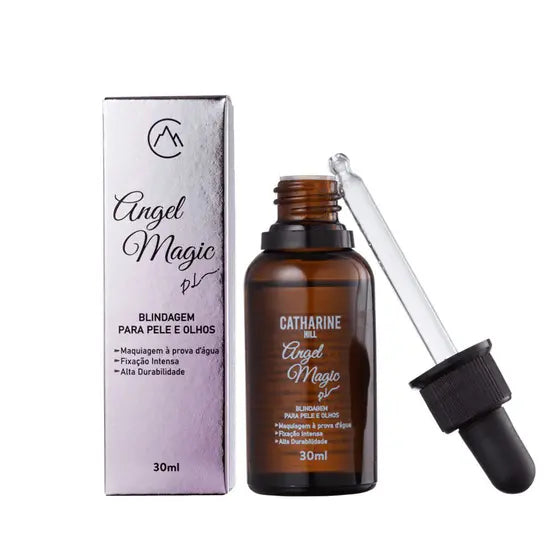 Free shipping on purchases over $300
Up to 4 interest-free installments with Klarna
Exclusive advantages at Club BM