Regular price
$48.00
Sale price
Unit price
per
Descrição

A facial moisturizer with a rich texture that offers hydration, nutrition and cell renewal combined with a silky feel.

BENEFITS:


Rich texture, easy to spread and silky-feeling
The Cotton Oil present in the formula is responsible for ensuring hydration and nutrition, maintaining the skin's natural moisture balance.
BT Beauty Cream is formulated with low molecular weight Hyaluronic Acid, an active ingredient with high penetrability, which guarantees intense and prolonged hydration.
The Gatuline® Renew present in the formula stimulates cell regeneration, promoting an improvement in the skin barrier, appearance and touch of the skin
The combination of Rosehip Oil and Shea Butter promotes skin regeneration and prolonged nutrition.
Cherry Blossom Extract is also responsible for suppressing the appearance of blemishes, in addition to having anti-inflammatory and calming effects.

TIPS FOR USE:

Apply directly to a clean face, massaging gently until the product is completely absorbed. For best results, use other items from the Cherry Blossom line.
BT Beauty Cream can be applied in the morning and at night, before makeup or as part of your skincare routine.
You can use BT Beauty Cream as a night mask. Apply a generous layer of moisturizer as the last step in your skincare routine. Leave the product to act overnight and rinse your face in the morning.
The BT Beauty Cream packaging has a spatula, which helps to avoid contaminating the product during use and also helps in dosing the amount of cream you want to apply.
Facial products can cause feelings of discomfort during the first few days of use, which is why we suggest applying small amounts every other day. If reactions persist, discontinue use and consult a doctor. Do not insist on continued use if any unwanted effects occur.
View full details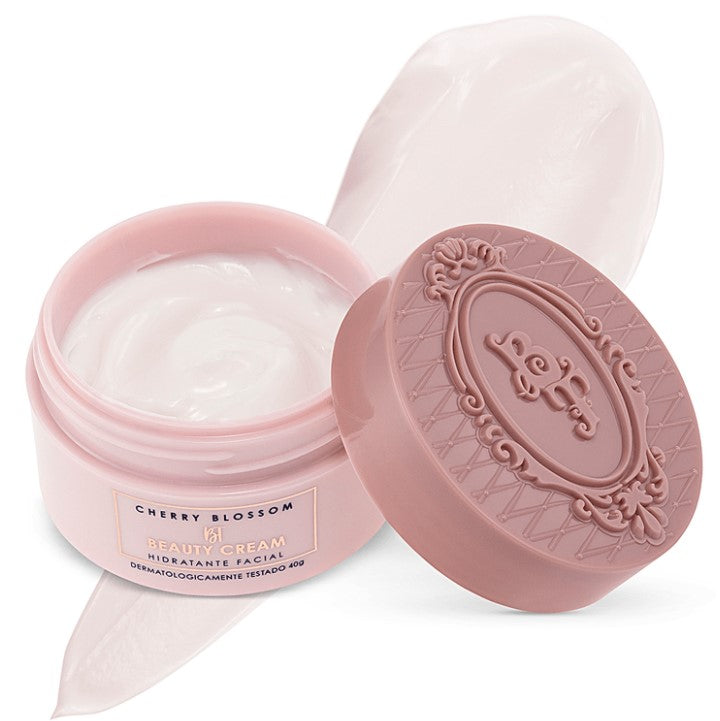 Free shipping on purchases over $300
Up to 4 interest-free installments with Klarna
Exclusive advantages at Club BM